Guess what I've just finished?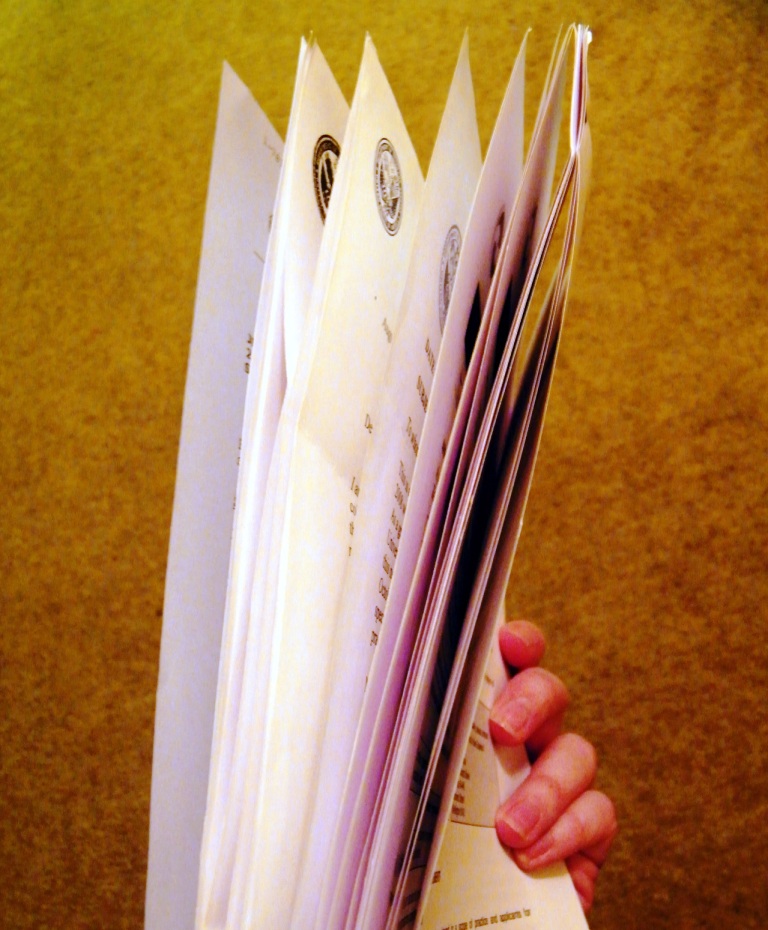 There it is – my New Zealand nurse license application!  We received our FBI reports yesterday and I'm sending the whole packet off via registered priority mail later today.  It was a lot of paperwork…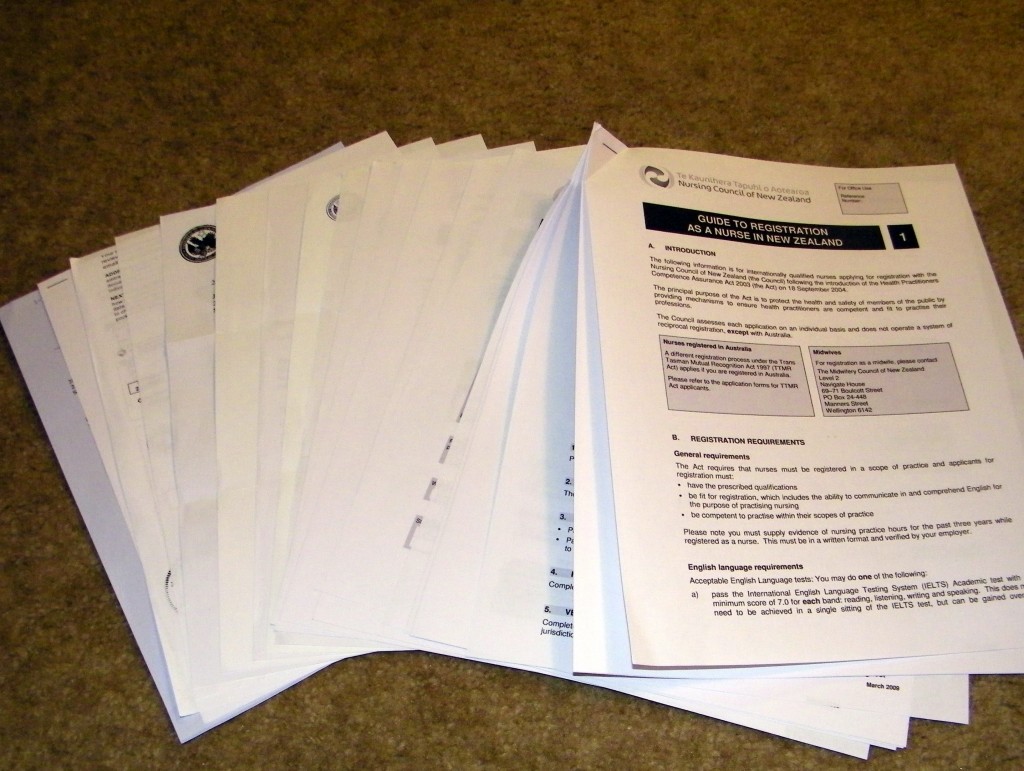 …and that's not including all of the forms that I mailed to other agencies to complete and send, or my transcript and test scores.  I hope that everything arrives and is all present and accounted for.  Do you think my Purdue return address label will bring me any luck???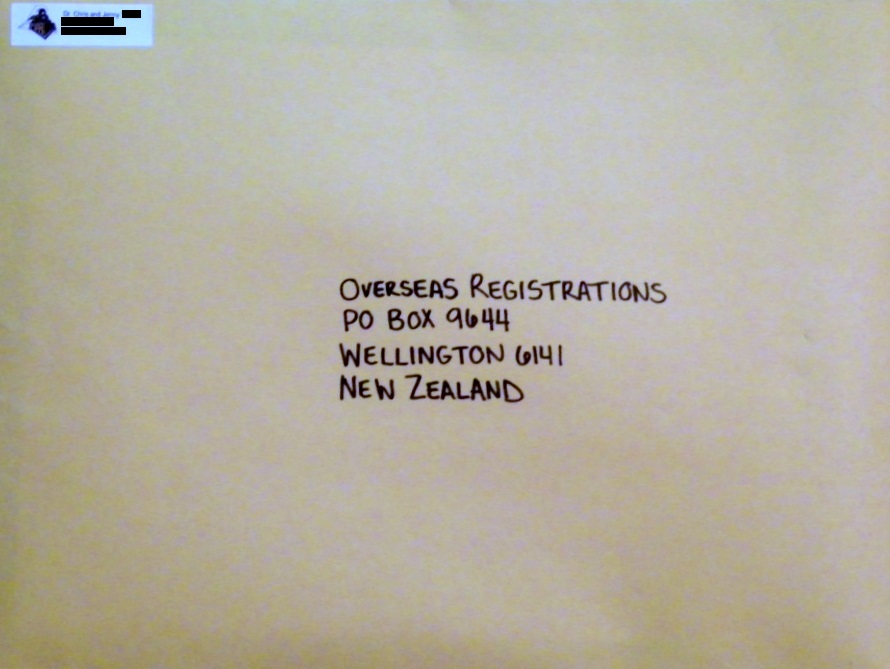 Now, to find something to ease the pain of having to pay that $485.00 fee!  Ouch!