I had a whole bunch of apples that were starting to get a bit soft.  Rather than letting them go completely bad, I decided to make applesauce.
Applesauce is easy to make in a slow-cooker.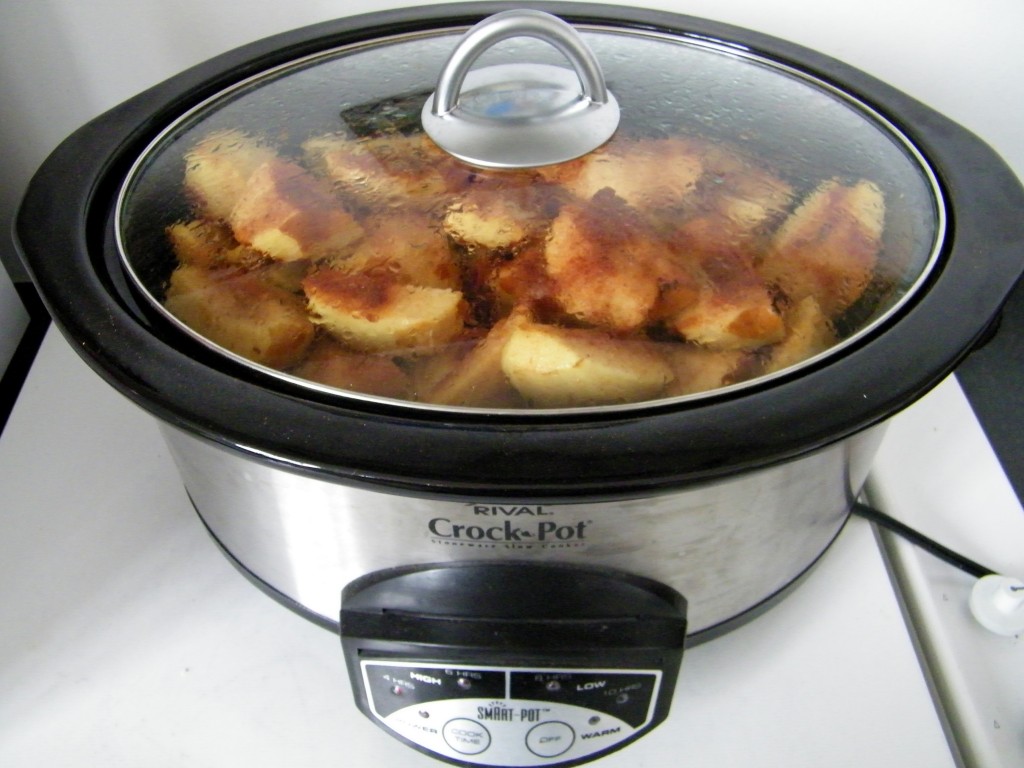 And it tastes so delicious and looks so yummy.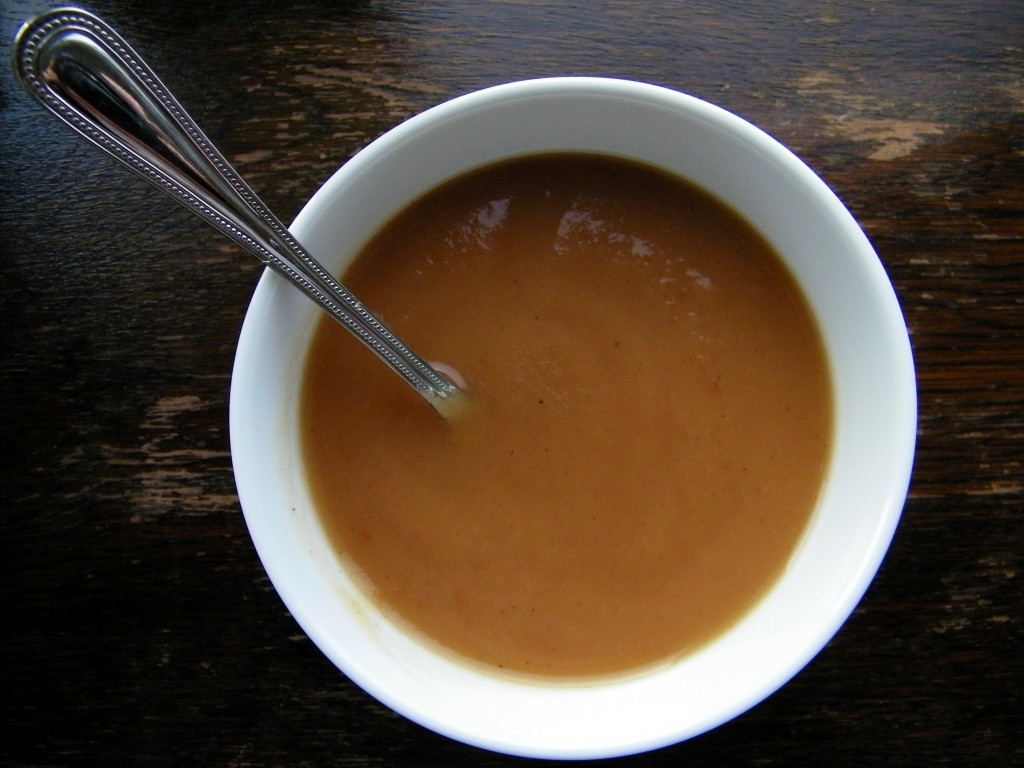 To make the applesauce, follow these 5 steps:
Peel, quarter, and core as many apples as will fit into your slow-cooker
Pour in just enough water to cover the bottom – you can always add more later if you want
Liberally sprinkle the apples with cinnamon
Cook on "high" setting for 4 hours
Mash with a fork or hand-held blender
That's all there is to it.  I made 2 crock-pots of applesauce.  The whole apartment smelled delicious and I was able to bag and store some of it in the freezer for later.  Unsweetened applesauce is a great ingredient to use when baking without sugar, and I like to keep some on hand.
Pay extra attention to step #2 – if you like runny applesauce, then add more water, but you can't take the water out once it's in there.  I learned the first time I made applesauce that adding too much water makes for apple drink, not apple sauce!  Use the water sparingly, and if you want, you can always add more at the end.  It's also tastier if you use more than one variety of apple.  For example, I used New Zealand Rose, Fuji, and McIntosh apples in my latest batch of applesauce.  I generally grab whatever is on sale and use that.  Also, I tend to leave a little bit more of the peel on around the apple base than what I would leave on if I were, say, making an apple pie.  The extra bit of peel softens and is good for you, but some people might not like the texture of it in the applesauce.