Here's what our life looks like these days…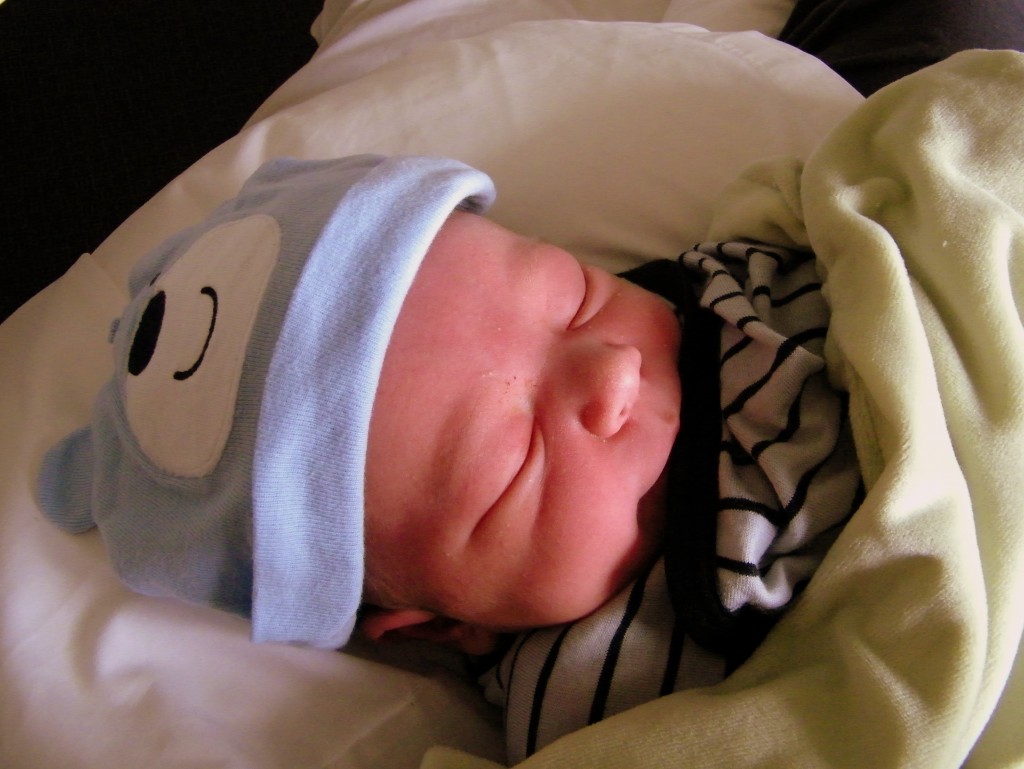 About 8 hours old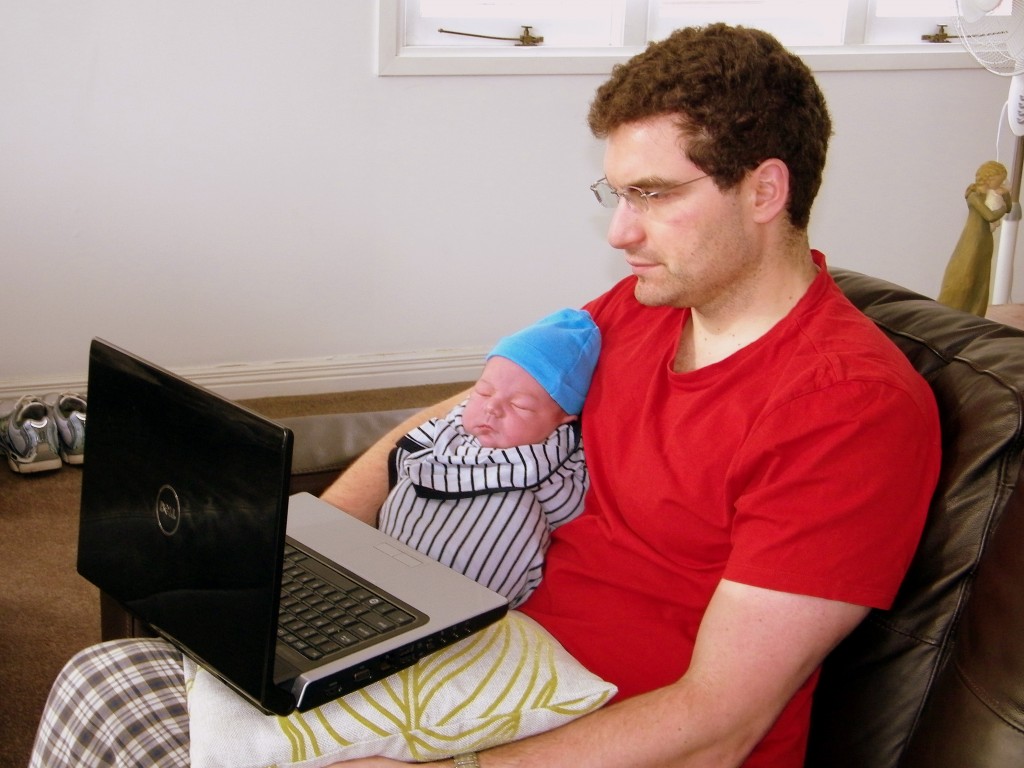 2nd ever international phone call with his Uncle Michael… and he slept right through it!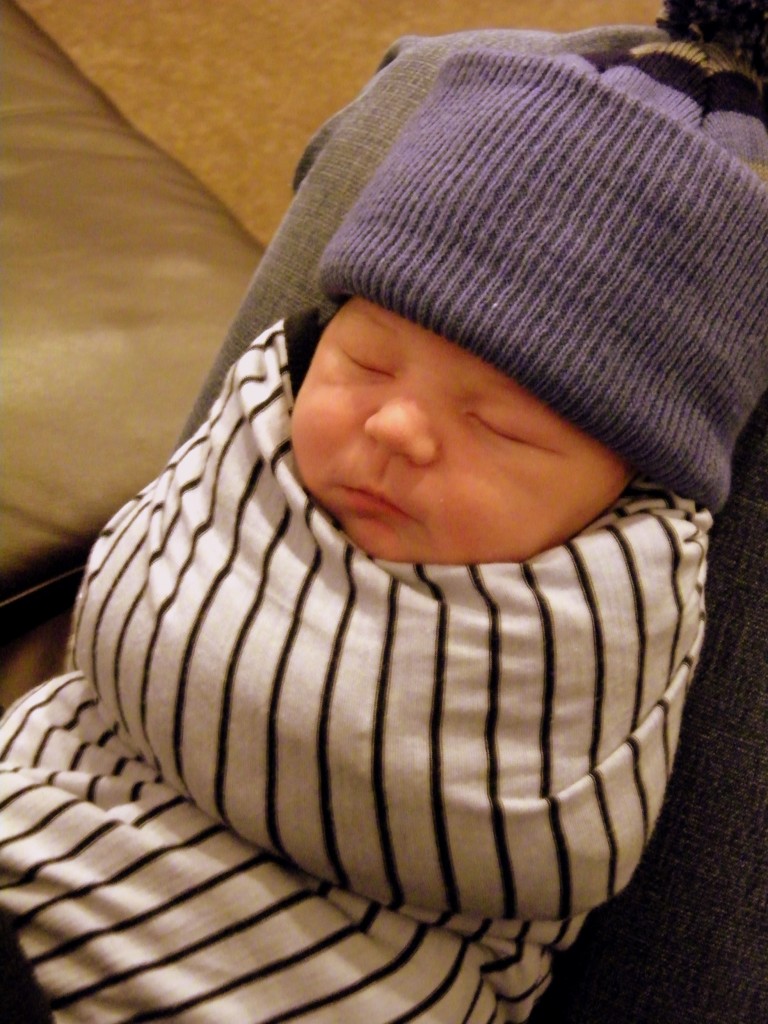 Bundled up against the cold Auckland weather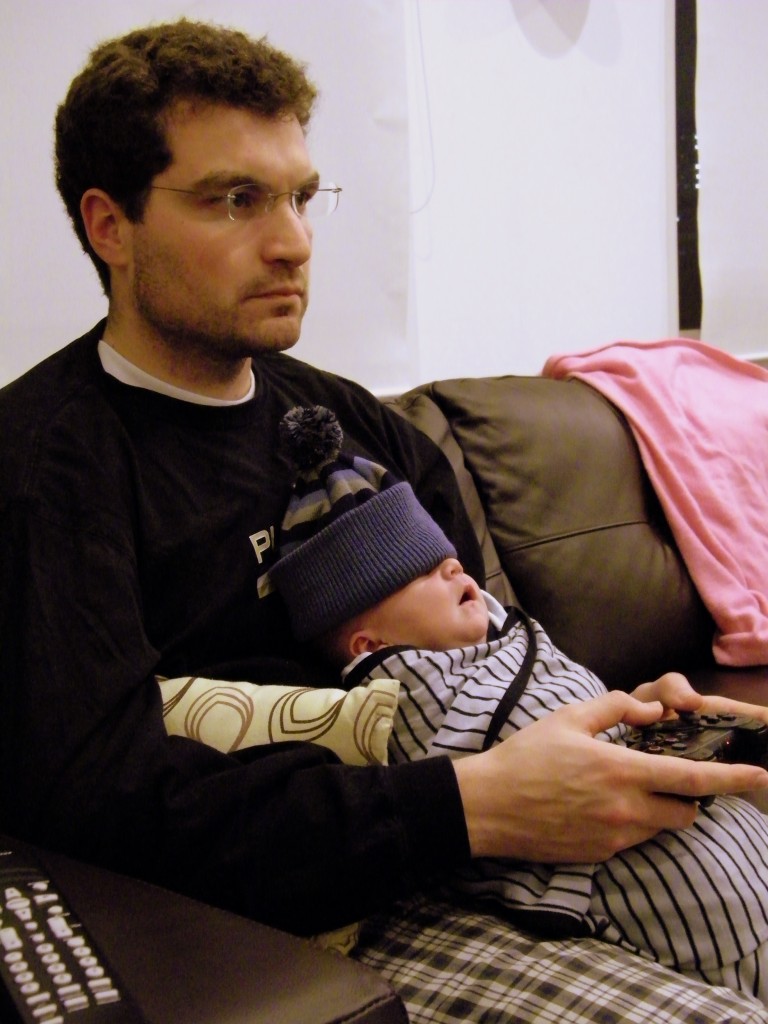 Getting in some early practice time with the PS3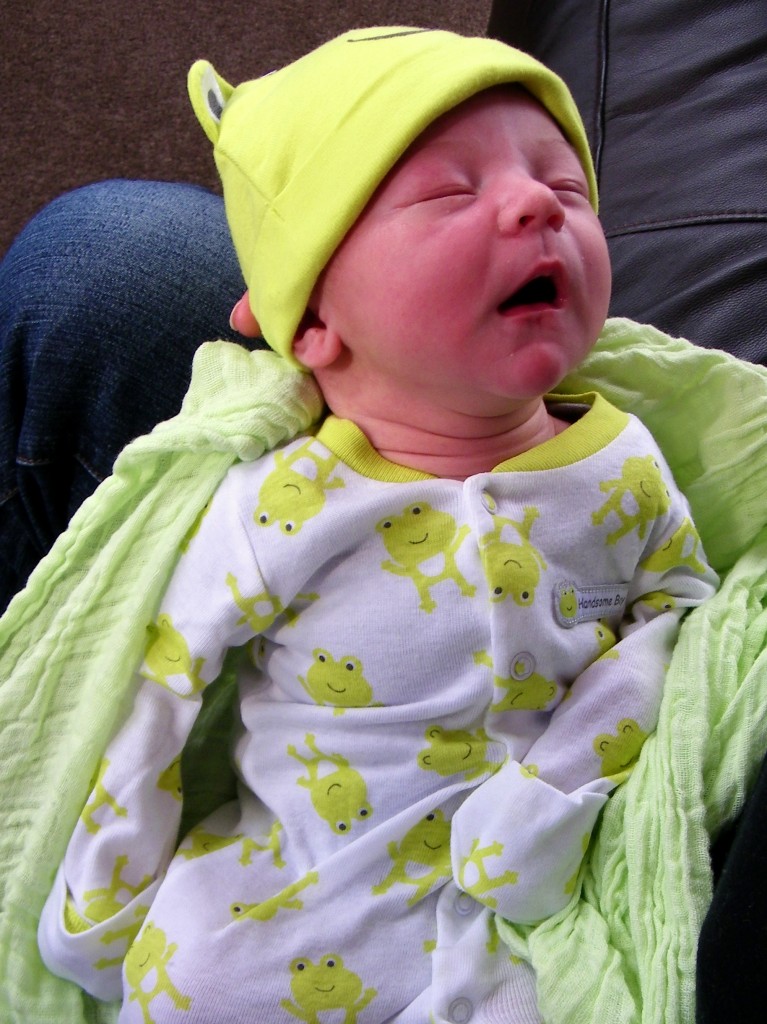 My little milk-drunk baby!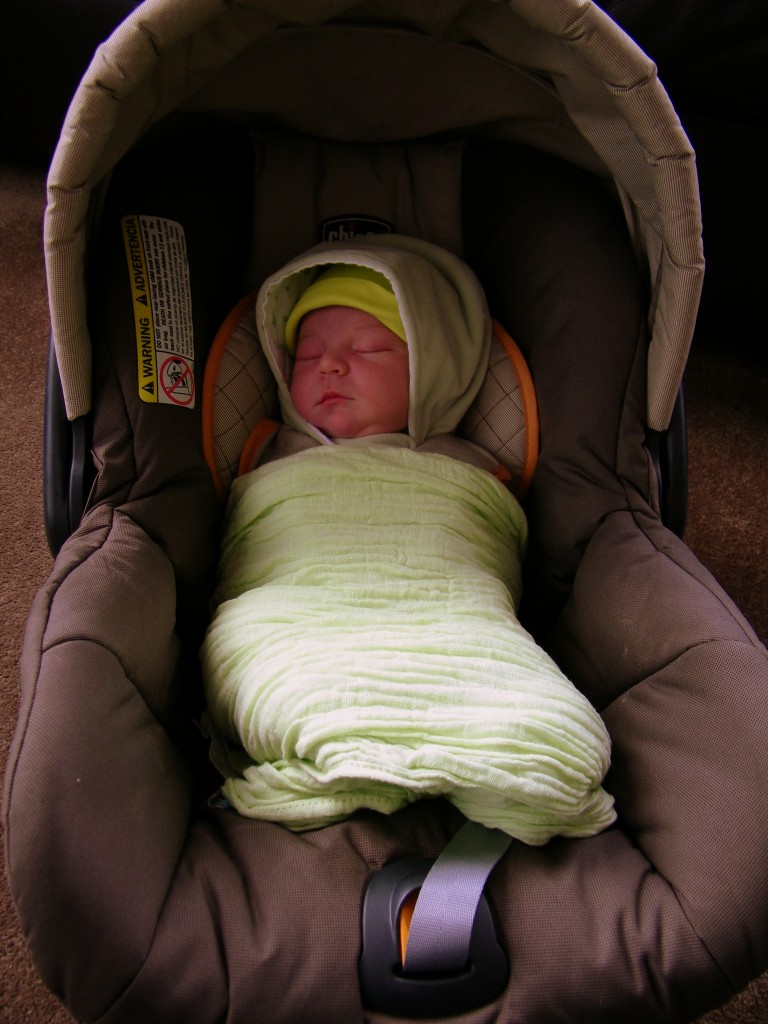 Ready for his first ever shopping excursion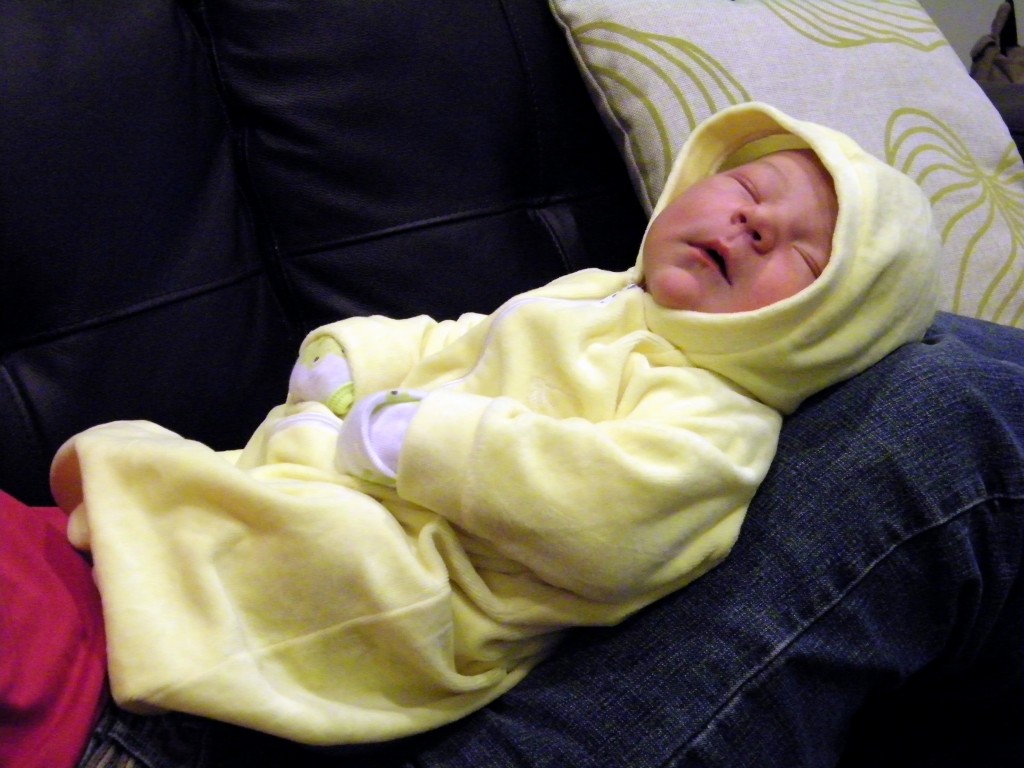 My little banana baby!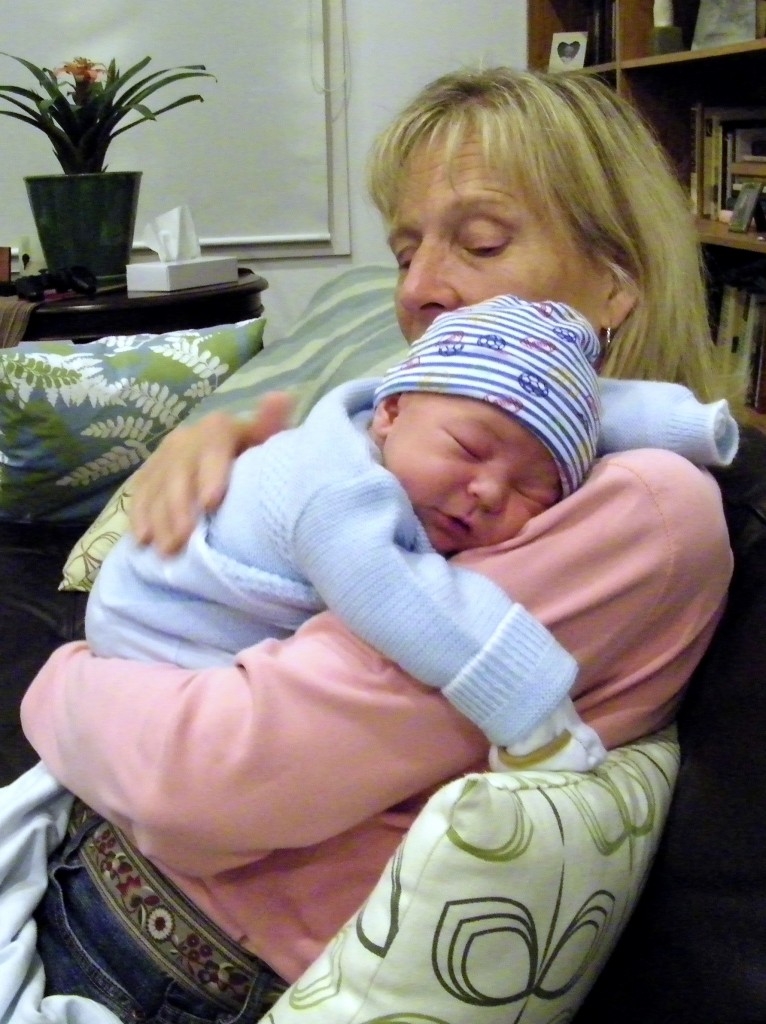 Milk-Drunk again 🙂
Notice anything about these photos?  Joe is asleep in every one!  Aside from eating, that's his favorite activity.  Completely normal and to be expected.  We love our little man so much 🙂
He does open his eyes from time to time though.  Here's a video that I took to send to the grandparents back in the States.  As my sister said, it's boring but cute!
And yes, that is a pacifier in his mouth.  My midwife has already warned me about using it too often as a substitute for breastfeeding.  No worries there – Joe eats all the time!  Sometimes he goes from one side, to the other side, and then back to the first side.  I don't think he's suffering 🙂