I've finally got the nursery to a point where I like it…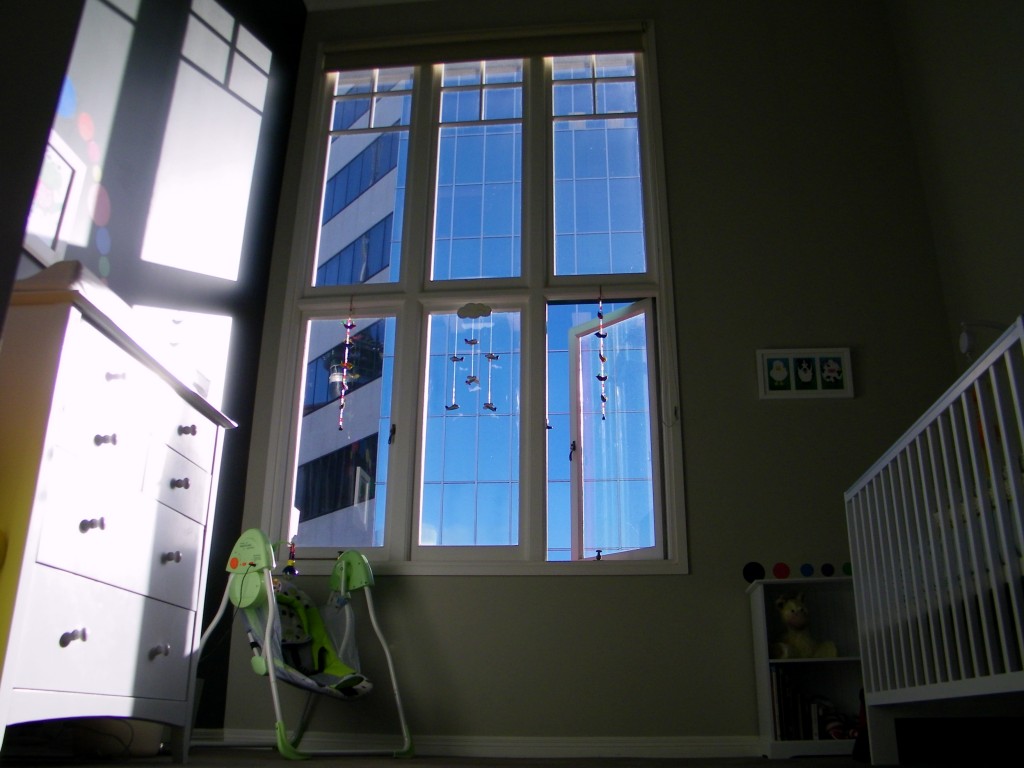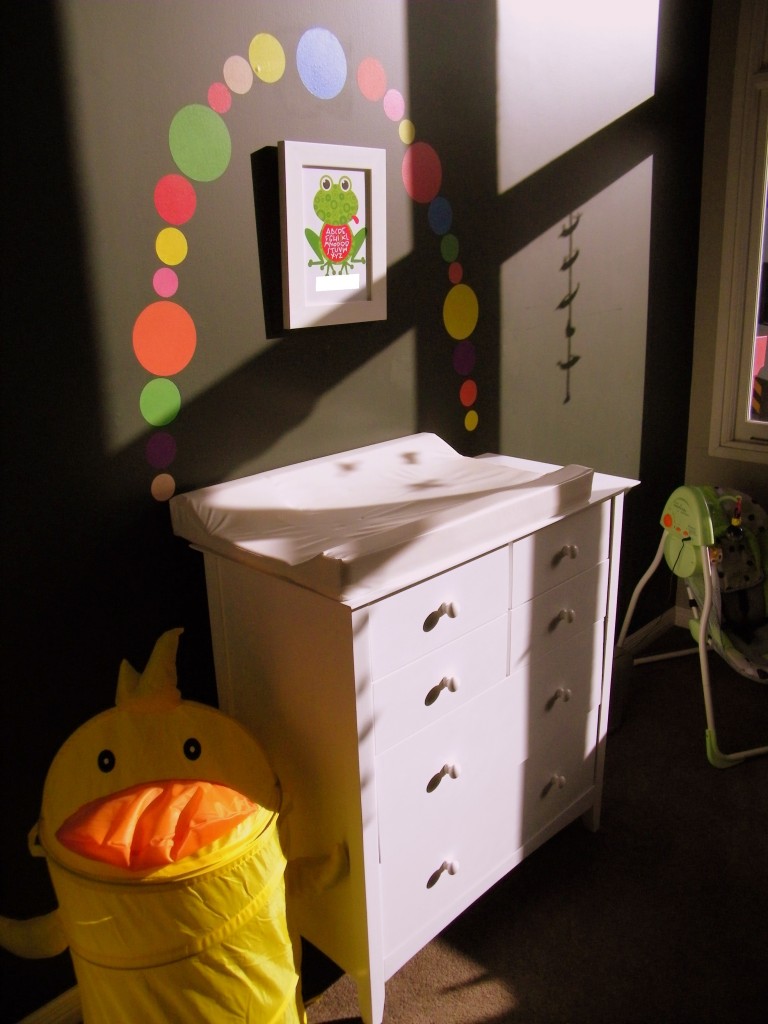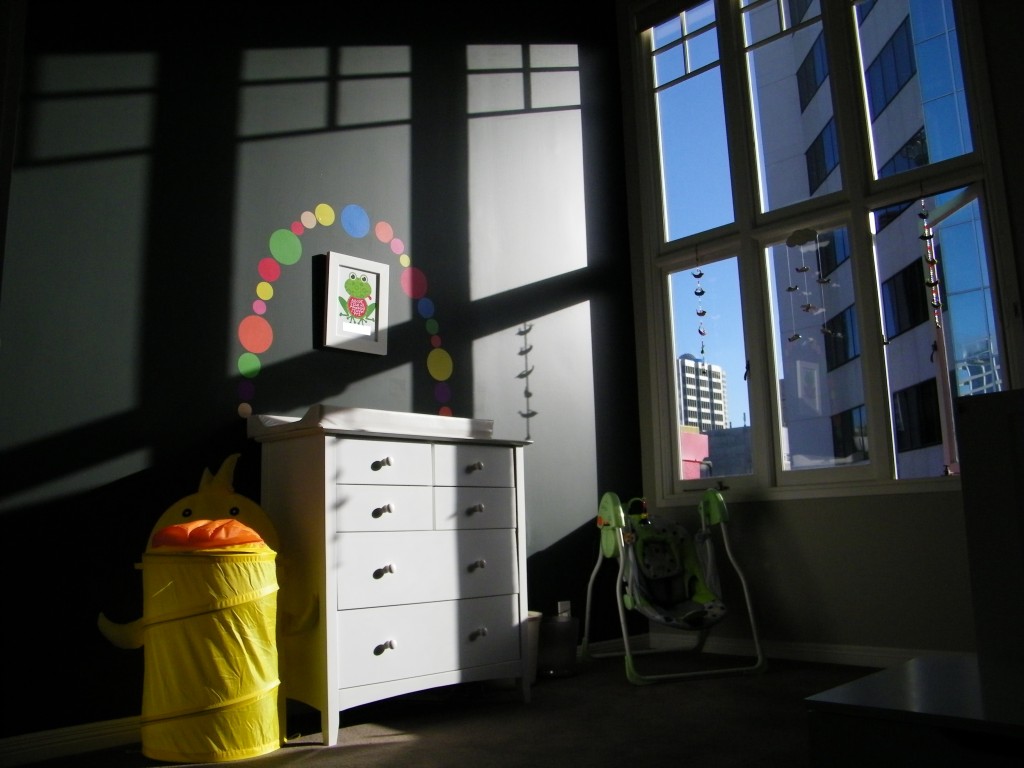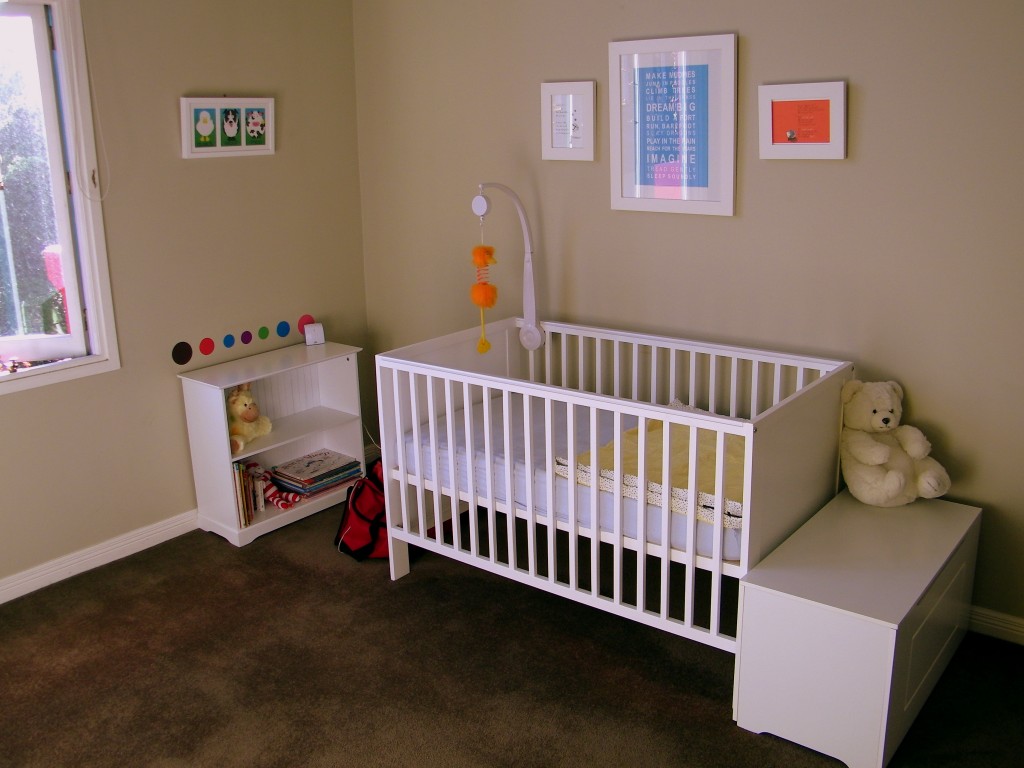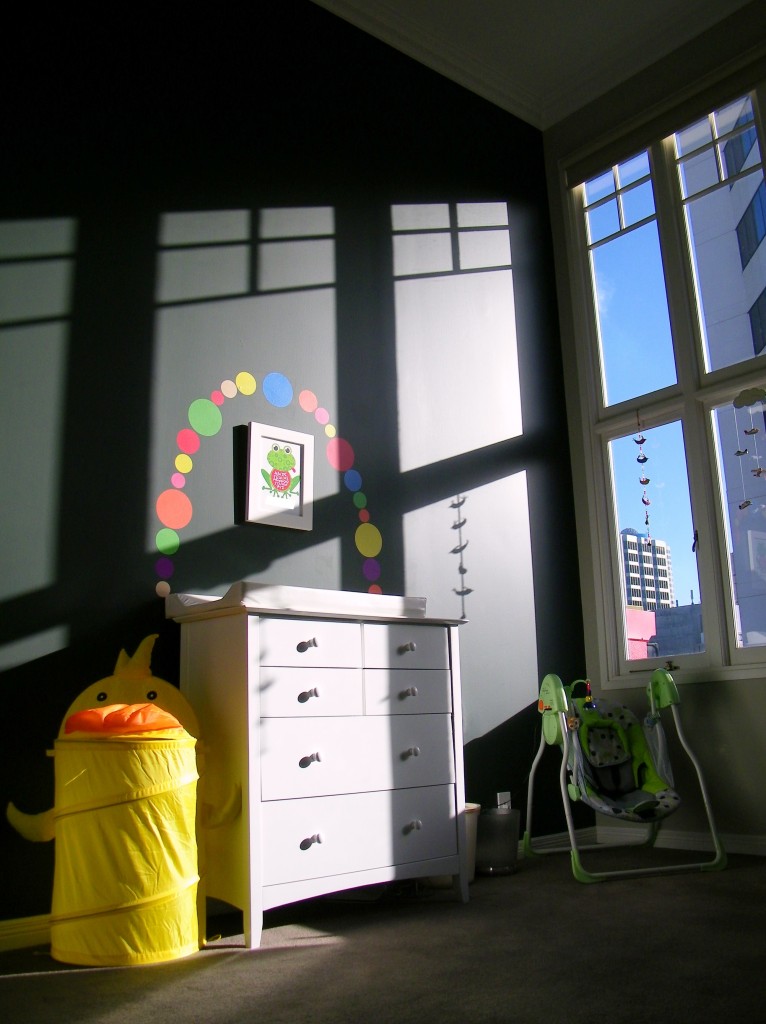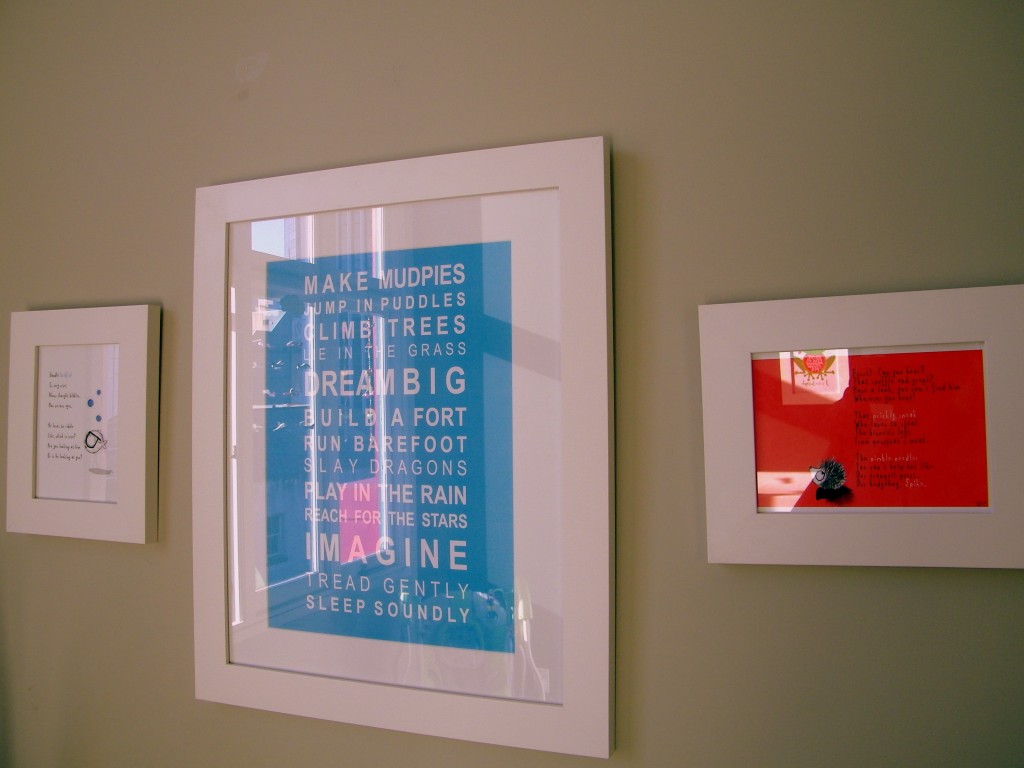 One thing you don't see?  A rocking chair.  That's because we didn't have one when I took these photos… but we have one now!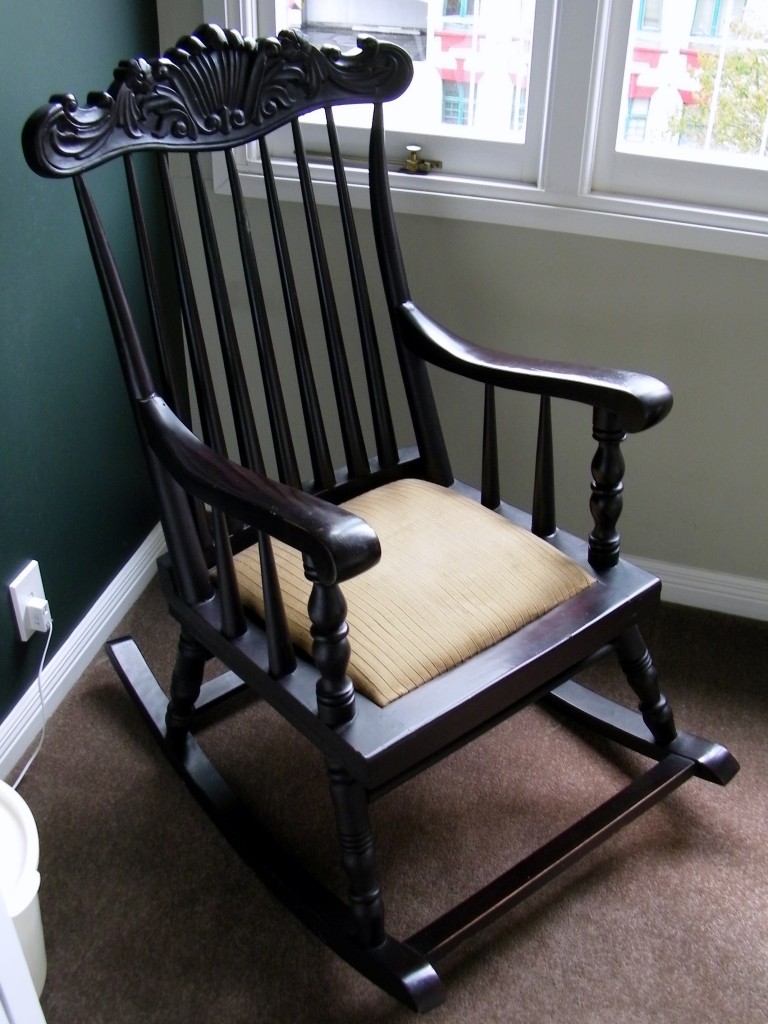 The rocking chair is in the corner where the swing was, so just imagine it there with the swing centered between it and the bookcase.  I didn't feel like taking another set of photos.
I wasn't able to paint any walls since we're in a long-term lease.  Still, I wanted to brighten things up – the trick was finding a way to do that without spending a lot of money or starting big projects.  I think that using white furniture helped with that.  The rocking chair obviously isn't white (and it's cushion will be getting re-covered at some point) but I like it and I think it still manages to fit.
This really is a hodge-podge nursery.  All of the furniture is from different places as are many of the decorations.  I could never find a set where I liked all of the furniture or wanted to pay the asking price, so I simply refused to buy one.  I wanted to be able to choose pieces individually, rather than buying a group of furniture that was simply marketed as being "for the nursery".  I'm happy with what I've purchased and with what I paid.
For those NZ mommas out there, here's where we purchased some of our nursery items:
This really was so fun to decorate.  I haven't let myself go crazy with decorating in our apartment, but I did let myself spend as much as I wanted (within a budget) on this room, and really enjoyed it.  I think that I've been bit by the decorating bug and may try my hand at our bedroom next.  But that's a project for another day 🙂
Other stuff you don't see in the nursery: the bassinet (in our room), a jolly jumper (in a closet), the car-seat (also in a closet) and the stroller (also in a closet).  I like things to be as uncluttered as possible, which you can probably tell by the nursery's somewhat spartan appearance.  Having 2 closets in the nursery certainly helps with that.  Not a lot of frou-frou in there.  I know that there will eventually be plenty of toys, books, and playthings around, but for now it's fairly simple.
Thanks for touring the nursery with me!